A few weeks ago, my boyfriend left me at home alone to fend for myself while he went to Rochester for a work related seminar. As much as I like to guilt trip him into thinking I'm feeling abandoned, I quite enjoy my alone time. This time can feel somewhat comforting on a Saturday night after a long week of work. I had the chance to watch a few sappy love stories through On Demand and my Netflix subscription. I like to indulge in the classics including leading ladies from the 70's.
In a modern world like this one, where our boobs aren't "big" enough, we aren't "thin" enough, "tan" enough, or in some cases, downright "good" enough, it's such a refreshing feeling to watch gorgeous natural women on screen. So curled up on the couch alone, with cupcakes from Hello, a bottle of wine and at points my laptop at hand, I watched "The Way We Were." This movie is one my boyfriend has never been able to sit through and a must-see for me. I've seen it a trillion times and could never tire of it. Babs is a lady people either idolize or despise. I've always thought you could tell a lot about a person on how they feel about Barbra. I am a fan, always have been, always will be. In my eyes, Barbra Streisand's beauty is timeless, flaws (if you consider them flaws) and all. She posesses a rare talent of being an incredible actress and having an amazing voice. I don't see ladies of this caliber getting much recognition these days, unfortunately.
Like many aspects of chick flicks from 70s I adore is usually the fashion. I'm not sure if this is due to my hippie mommy upbringing or my love of comfortable clothes..but I love the carefree elegance of the 70s.
Babs at the studio...born in Brooklyn, this could qualify her as the Original Hipster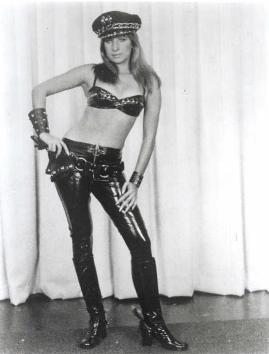 Wowzas Barbra! Nice waistline by the way!
Gorgeous!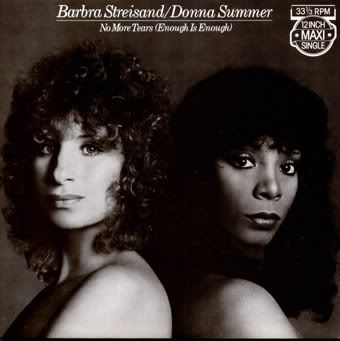 A force to be reckoned with..
nice hair!




Who is your favorite actress from the Seventies?